Home News Final call to save the world from 'climate catastrophe'
Final call to save the world from 'climate catastrophe'
By Matt McGrath, Environment correspondent from Incheon, South Korea.
---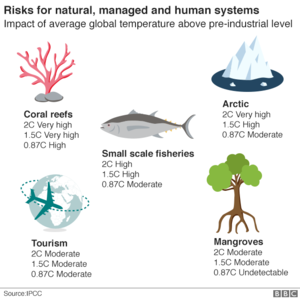 After three years of research and a week of haggling between scientists and government officials at a meeting in South Korea, the Intergovernmental Panel on Climate Change (IPCC) has issued a special report on the impact of global warming of 1.5C.
Diversion from fossil fuels and urgent demand for low carbon in every consumer product are between the key recommendations.
Full article: https://www.bbc.com/news/science-environment-45775309?ocid=wsnews.chat-apps.in-app-msg.whatsapp.trial.link1_.auin#